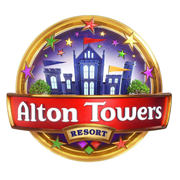 Alton Towers Guide
The UK's most popular theme park with a great variety of rides and attractions, including the roller coasters Nemesis, Oblivion, Thirteen, Rita, The Smiler and Galactica, the first roller coaster in the world dedicated to virtual reality. New for 2017, two new attractions join Cbeebies Land. There are plenty of thrill rides to satisfy all you adrenaline junkies and many other attractions suitable for all ages.


Latest News
WICKER MAN is SW8 at Alton Towers?

Line IP has submitted an application for a European Trademark for the name WICKER MAN and a logo. It covers many categories including theme park rides.

This could be the confirmed name for Secret Weapon 8, the new wooden roller coaster in the area previously occupied by The Flume, opening at Alton Towers in 2018. The ground-breaking new ride development is currently being built by Great Coasters International.

Add a comment

Read more...