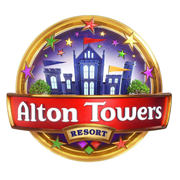 Alton Towers Guide
The UK's most popular theme park with a great variety of rides and attractions, including the six biggest roller coasters Nemesis, Oblivion, Air, The Smiler, Rita and Thirteen. New for 2015, the Octonauts Rollercoaster Adventure joins the other popular Cbeebies Land rides. There are plenty of thrill rides to satisfy all you adrenaline junkies and many other attractions suitable for all ages.


Latest News
Air becomes Galactica at Alton Towers

Alton Towers has confirmed details of the much awaited refresh for Air in 2016, as it becomes Galactica, the first rollercoaster in the world dedicated to virtual reality.

Set to open in April 2016, Galactica is the world's first rollercoaster entirely customised for the full virtual reality experience, transforming riders into astronauts and plunging them into outer space with a G force more powerful than a real rocket launch.

Read more...