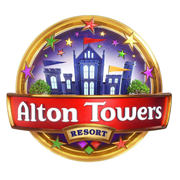 Alton Towers Guide
The UK's most popular theme park with a great variety of rides and attractions, including the six biggest roller coasters Nemesis, Oblivion, Air, The Smiler, Rita and Thirteen. New for 2015, the Octonauts Rollercoaster Adventure joins the other popular Cbeebies Land rides. There are plenty of thrill rides to satisfy all you adrenaline junkies and many other attractions suitable for all ages.


Latest News
Alton Towers Ride Update

X-Sector at Alton Towers is open again, with the exception of The Smiler which will be closed for the foreseeable future, this means that visitors can once again enjoy popular rides Oblivion and Enterprise.

Sonic Spinball has also now reopened following the introduction of new safety protocols.

Read more...