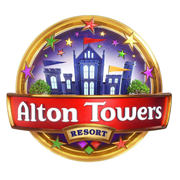 Alton Towers Guide
The UK's most popular theme park with a great variety of rides and attractions, including the six biggest roller coasters Nemesis, Oblivion, Air, The Smiler, Rita and Thirteen. New for 2015, the Octonauts Rollercoaster Adventure joins the other popular Cbeebies Land rides. There are plenty of thrill rides to satisfy all you adrenaline junkies and many other attractions suitable for all ages.


Latest News
The Smiler at Alton Towers Will Reopen

Alton Towers has announced that its investigation into the incident on The Smiler on 2nd June 2015 has now finished and the world's first 14 looping roller coaster will reopen in 2016.

The theme park was closed for five days after the crash in which 16 people were injured, four seriously. When The Smiler reopens it will feature new safety systems.

Read more...