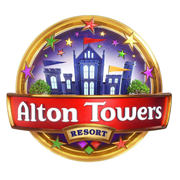 Alton Towers Guide
The UK's most popular theme park with a great variety of rides and attractions, including the roller coasters Nemesis, Oblivion, Thirteen, Rita, The Smiler and Galactica, the first roller coaster in the world dedicated to virtual reality. New for 2017, two new attractions join Cbeebies Land. There are plenty of thrill rides to satisfy all you adrenaline junkies and many other attractions suitable for all ages.


Latest News
Review of Alton Towers Scarefest 2017

We missed this last year and with a new scare maze for 2017 we were super excited to be attending the opening of Alton Towers Scarefest on Saturday 7th October 2017.

SPOILER WARNING: our review does contain spoilers, so if you want your experience to be a complete surprise don't read on...

Add a comment

Read more...