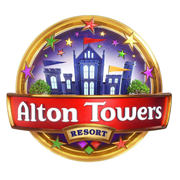 Alton Towers Guide
The UK's most popular theme park with a great variety of rides and attractions, including the six biggest roller coasters Nemesis, Oblivion, Air, The Smiler, Rita and Thirteen. New for 2015, the Octonauts Rollercoaster Adventure joins the other popular Cbeebies Land rides. There are plenty of thrill rides to satisfy all you adrenaline junkies and many other attractions suitable for all ages.


Latest News
New Film for Ice Age 4D

No Time For Nuts, a brand new film for Ice Age The 4D Experience at Alton Towers, launches on 24th May 2015.

Ice Age The 4D Experience originally opened at Alton Towers in 2002 and has been showing a film based on the third movie in the blockbuster series, but for 2015 has been updated with this Academy Award nominated short film.

Read more...