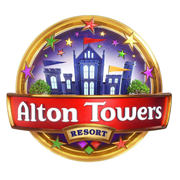 Alton Towers Guide
The UK's most popular theme park with a great variety of rides and attractions, including the six biggest roller coasters Nemesis, Oblivion, Air, The Smiler, Rita and Thirteen. New for 2015, the Octonauts Rollercoaster Adventure joins the other popular Cbeebies Land rides. There are plenty of thrill rides to satisfy all you adrenaline junkies and many other attractions suitable for all ages.


Latest News
New at Alton Towers Scarefest for 2015

Alton Towers has unveiled a major revamp of their annual Scarefest event, with 2 new scare mazes, 2 new scare zones, and a new extreme escape experience.

Alton Towers Scarefest will return for Halloween 2015 from 17th October to 1st November, with The Haunting of Molly Crowe, Sub Species: The End Games, Nox Infernus, Dark Apocalypse and Terror of the Towers: What Lies Within. There will also be plenty of family friendly frights, including Skelvin's Spooky Storytime, Phil & Franklyn's Ghoul School, and Patch's Trick-Or-Treat Party – Live on Stage! 

Read more...