As always the park is decorated for Halloween, with Towers Street in particular filled with colourful bunting, pumpkins, bales, scarecrows and a hearse. The event includes terrifying scare mazes for those aged 15 or over, a scare zone for moderate frights, and spooktacular family fun, so there's something for everyone at the UK's ultimate Halloween experience.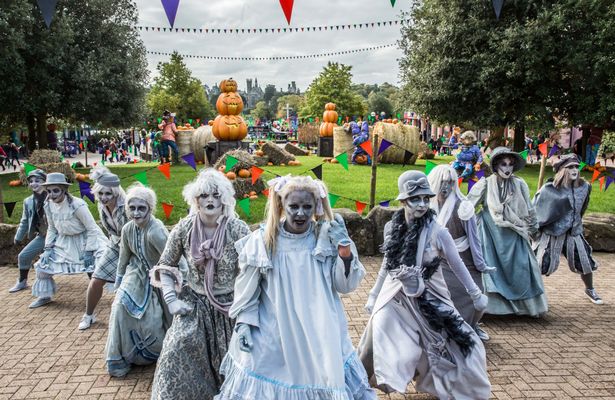 We started off with the House of Monsters, which is a combined show, game and maze especially for families. We began by meeting an online vlogger turned monster hunter, who explained our mission was to find out whether monsters actually exist and escape from the haunted house. The attraction comprises of a series of rooms, where following a brief show scene the group must complete a game in order to move to the next. Each room has been brilliantly designed, the live actors are excellent and there are various effects throughout. The experience culminates in a mini scare maze aimed at younger visitors. It's really interactive, suitable for those aged 8+, and costs £5 per person.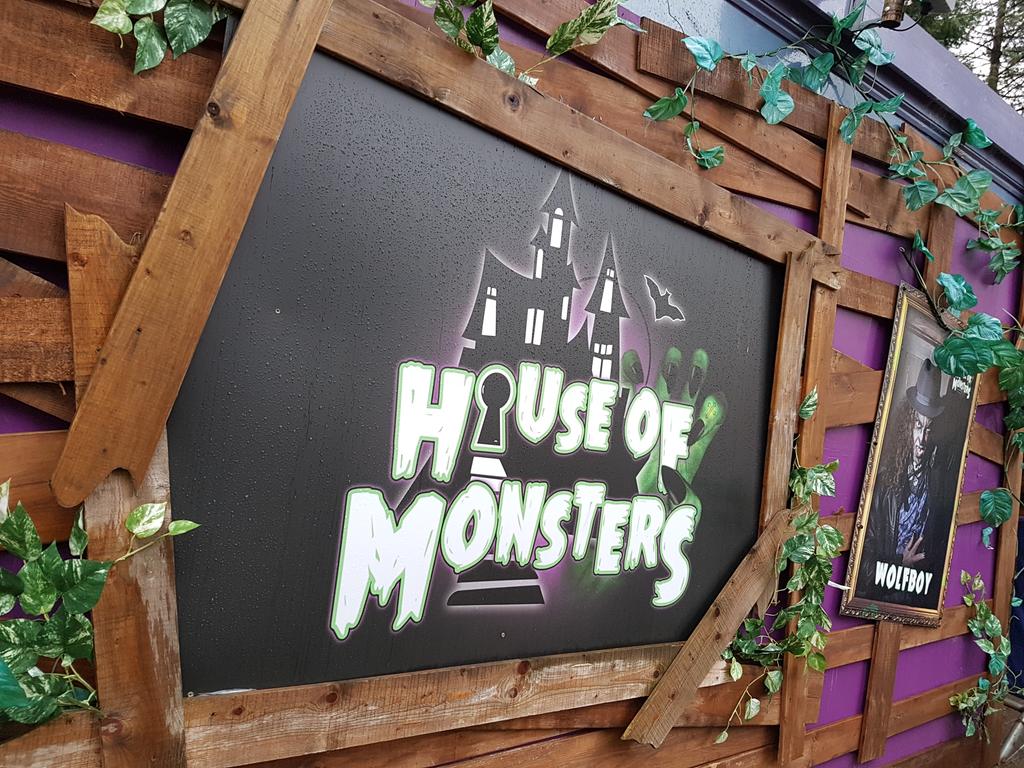 Next up, it was time to re-visit the most extreme scare maze ever created for the event, Sub Species: The End Games. We first experienced this when it opened a couple of years ago, and it was by far the highlight of the event. The experience has changed very little (which is a good thing) so everything from our previous review still stands.
It's got isolation, claustrophobia, pitch black darkness, physical and verbal one-on-one interaction with the actors, immerse theming, multiple routes and all sorts of effects. If you would like to know what happens, read on... After a briefing and an introduction to the story, you descend deep underground into a post-apocalyptic sewer system. Here your group will be split up, one by one. As the lights go out someone is grabbed and pulled through a door which slams behind them. When it's your turn, you're all alone, in a network of passages that you have to navigate to try and escape from the creatures that are hunting you.
There's a whole section in complete pitch black, with nothing but a rope to guide you, occasionally hearing things around you and feeling things touch you. Just when you think it can't get any worse, you are made to go down on your hands and knees, and crawl into dark tunnels, reaching out to feel your way through, with creatures to block your way, tease and taunt you. Claustrophobia kicks in and you feel trapped, not knowing how long this goes on for and how lost you will get. Unlike the other mazes at Scarefest, the live actors may touch you. When you do escape the tunnels, there is a final gauntlet to navigate culminating in chainsaw wielding baddie.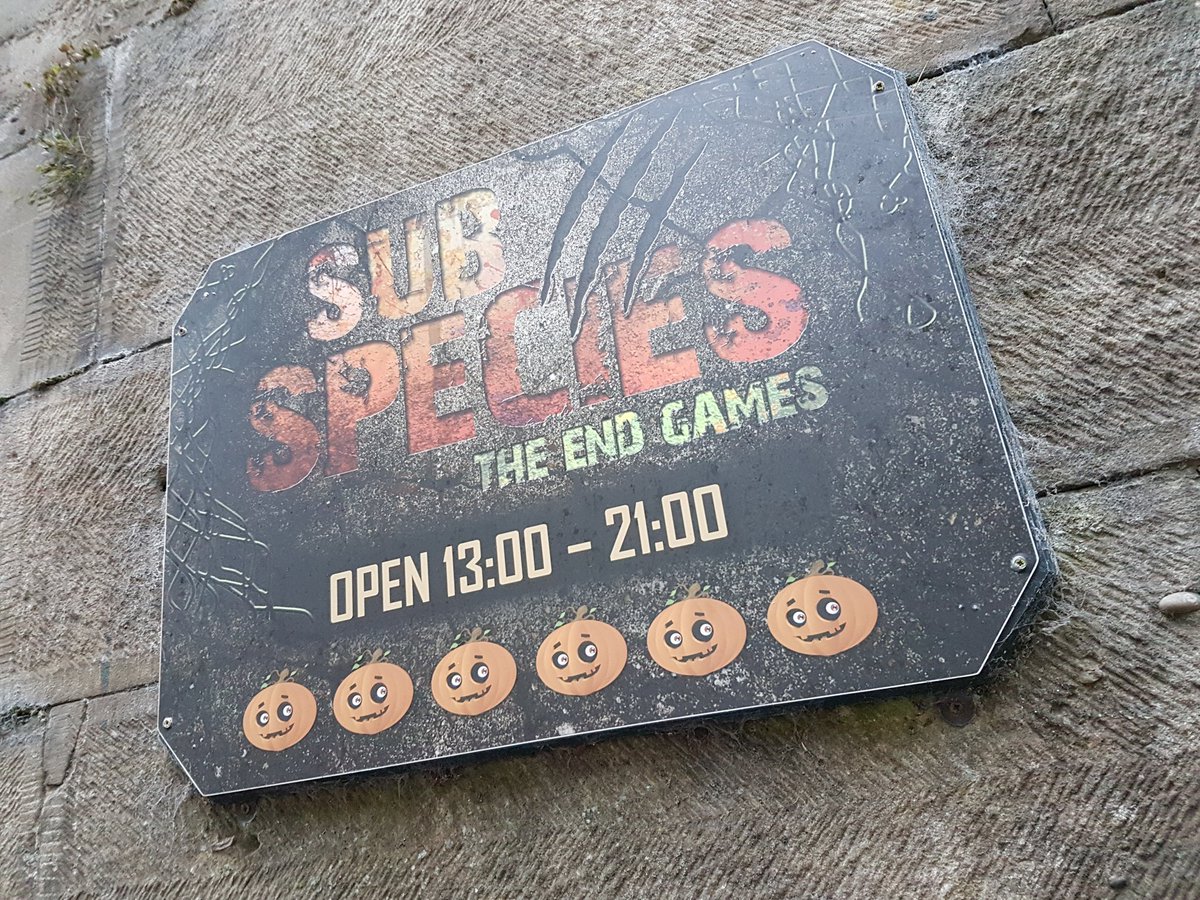 Terror of the Towers: What Lies Within is a classic scare maze and returns for another year, with a new entrance at the front of The Towers. It remains largely unchanged so some may find it a little predictable, but it feels like an essential part of the event and we always enjoy it.
The premise is that you are urban explorers, venturing into the ruins of Alton Towers in small groups to discover the terrifying secret of what lies within. It has been a staple of the Scarefest lineup for many years, and features some of the most immersive theming in a UK scare maze. Being set within the Towers adds a whole level of authenticity that can't be rivalled, even the queue surrounded by the buildings enhances it. There are jumps and frights galore, as you encounter countless ghosts and vampires throughout the attraction. The dramatic strobe and smoke section is our favourite in what is a very disorientating experience.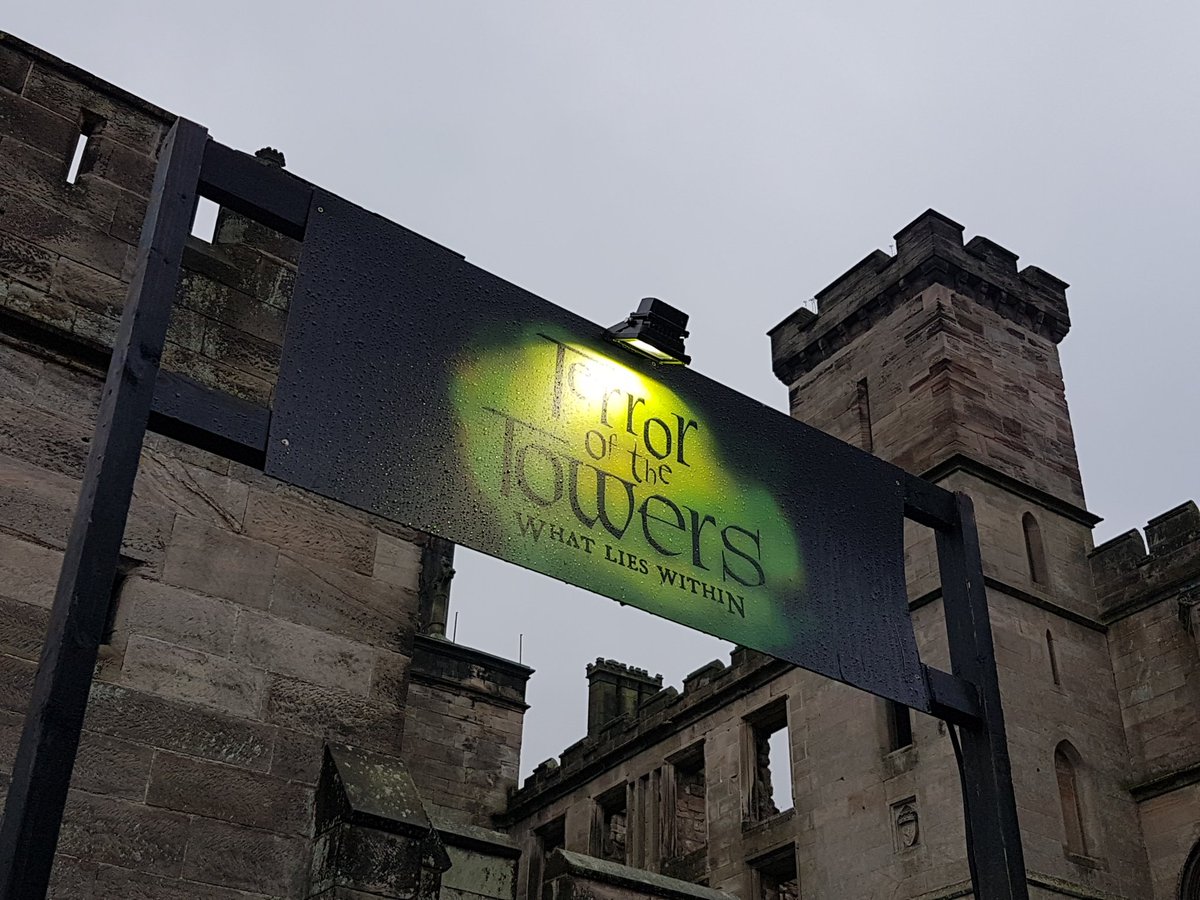 We were very excited about what was to come next, having waited a year to experience it for ourselves. Altonville Mine Tours: Uncover the Legend of the Skin Snatchers is an award-winning scare maze that was new last year, and as it would be our first time we had high expectations.
Outside the entrance it is explained that the long abandoned Altonville mines have been re-opened for tours, and you will venture inside to discover the secrets that they hold. Helmets with torches are given to the person at the front, at the back, and in the middle. These play a vital part in the experience, being triggered at various points. Nothing had prepared us for how utterly immersive this would be, it really did feel like we were deep underground squeezing through narrow passageways and through chambers crammed full of body parts acquired by the twisted residents of this subterranean world. The tension builds brilliantly, right up to an intense finale, but one of the biggest shocks happened somewhere in the middle of the experience, being confronted by a maniacal miner wearing nothing but his underpants, who briefly separated us from the rest of the group!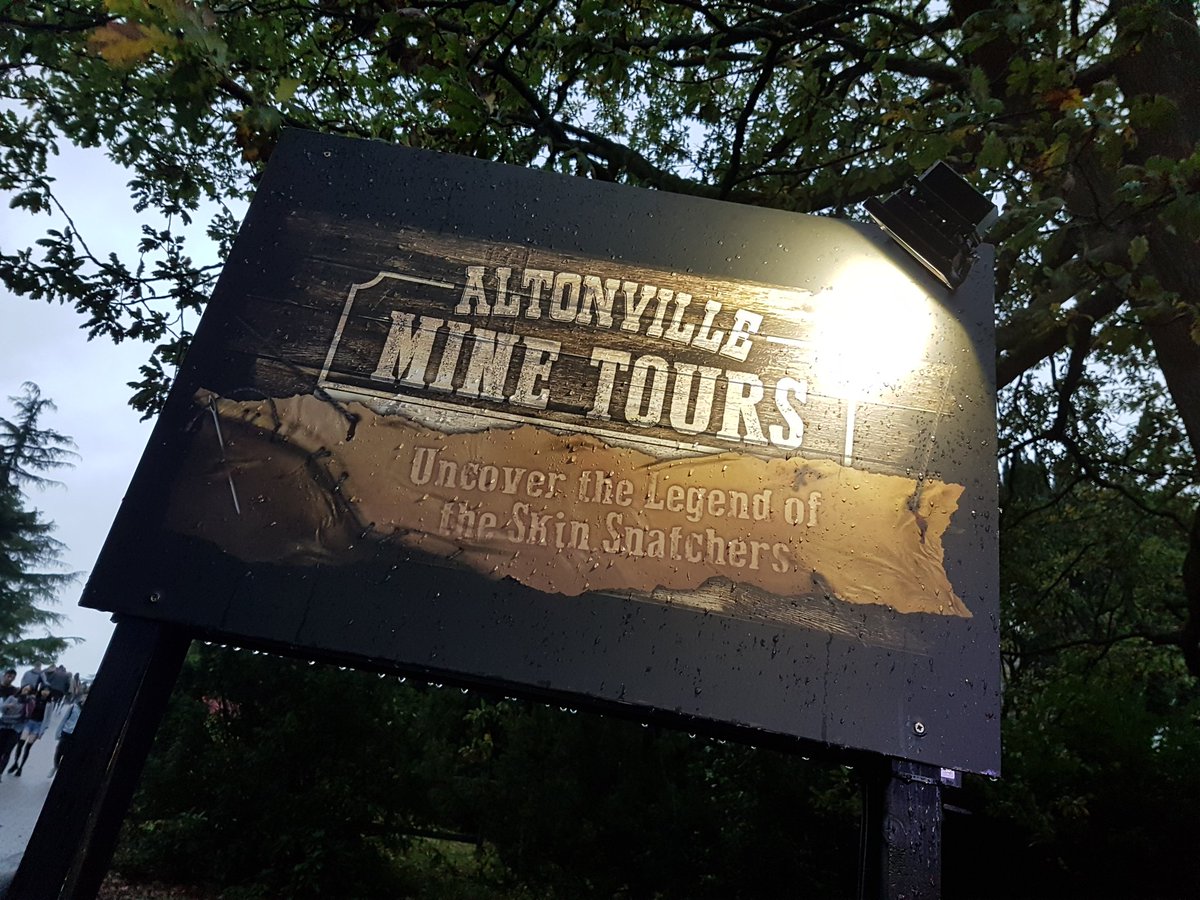 Sub Species, Terror of the Towers and Altonville Mine Tours cost £8 each or £20 for all three with a combination ticket.
Once we had recovered, it was time to cross over to the other side of the lake for the final scare maze. We went via the Freak Show scare zone, which is located on the path between Spinball Whizzer and the X-Sector. Here you encounter various performers from a travelling circus, from the bearded lady to the strong man, who each stand in your way or creep up behind to give you a fright. Added lighting and smoke make this pretty effective and it is best experienced once dark.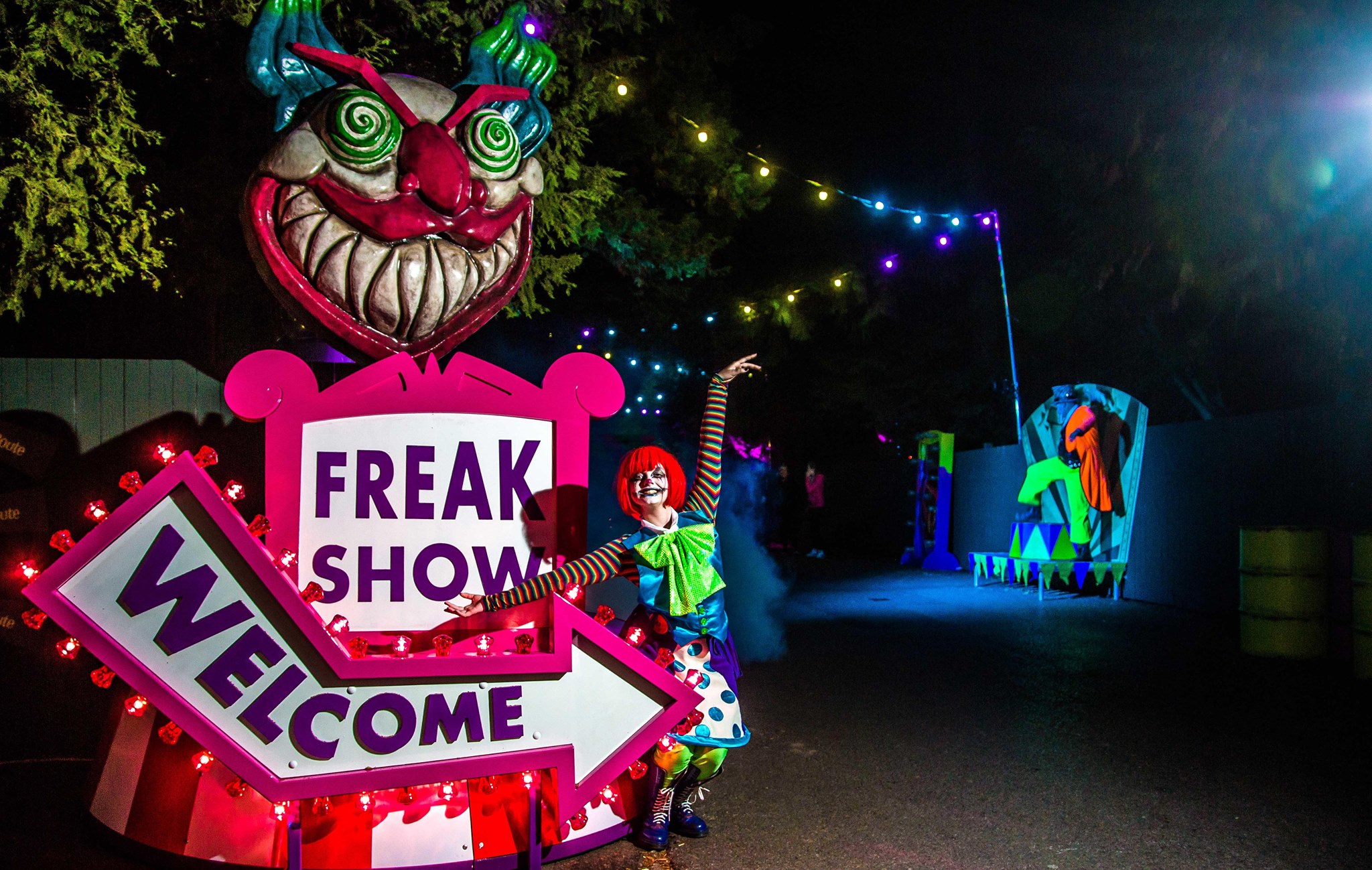 New for 2017, The Welcoming: Be Chosen sets the scene for SW8 (the new ride opening at Alton Towers next year) and is one of the longest scare mazes in the history of the event. The villagers invite you join them for their ritual, paying homage to the earth and celebrating the crossover between the living world and the dead. It costs an additional £8 per person.
There are indoor and outdoor sections, so we strongly recommend experiencing this in the dark when it will be most effective. You begin inside a dark passage where the story begins, then venture out into an encampment where the celebrations are starting to begin, the locals seem delighted that you are joining them... but why? Through a myriad of huts and clearings you encounter more strange people and spot clues for what is to come. The sets are very impressive, with a dramatic use of light, sound and smoke to bring it all to life. 
There is then a section where you are hooded, depriving you of your sight and relying only on what you can feel and hear, with only a rope and the person in front to guide you through. It reminded us a little of the previous scare maze The Haunting of Molly Crowe but lacked the various special effects. After this you emerge amidst a hellish festival and things ramp up dramatically as your fate becomes clear, with the burning of people at the stake and wicker headed men dancing around you.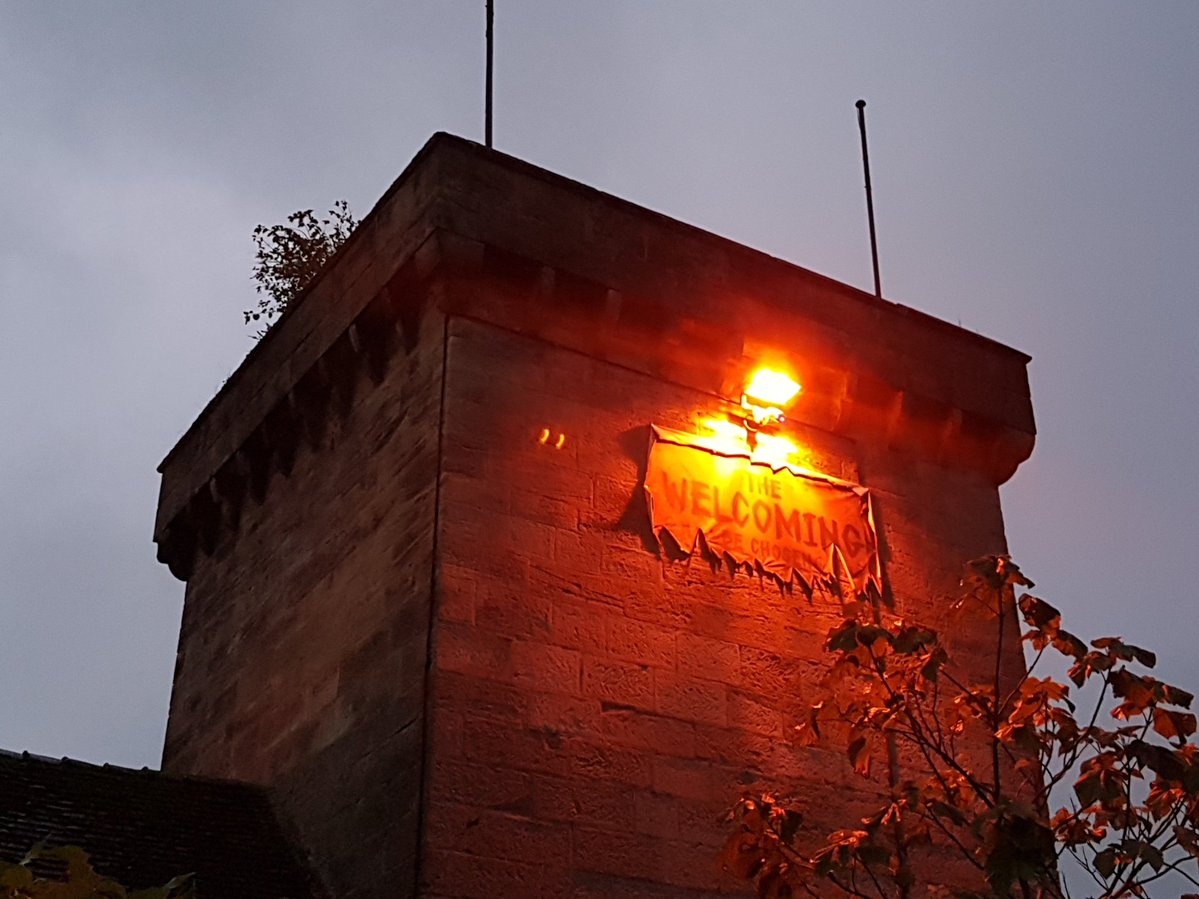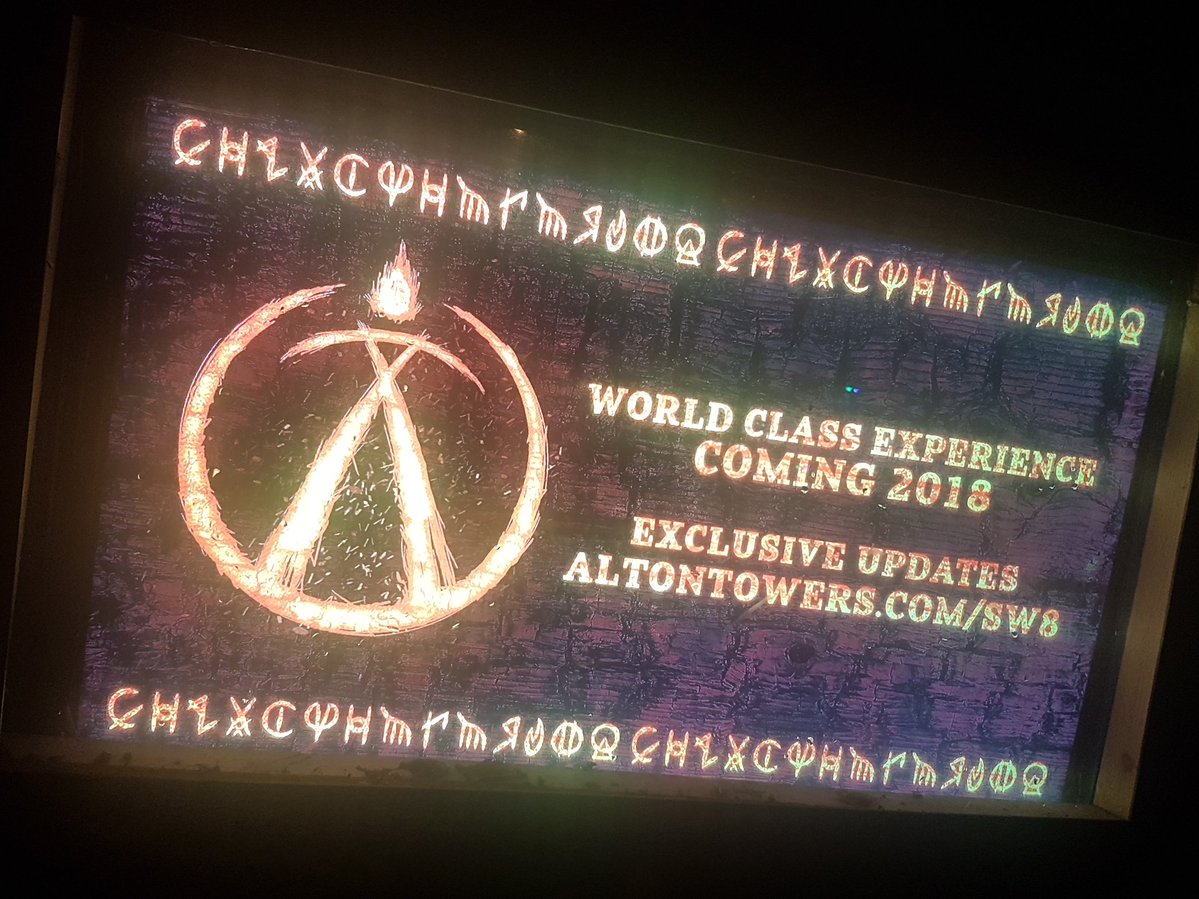 It's not all terrifying fun for grown ups, as always Alton Towers offers a stellar line-up for families. This year including 4 live shows; Patch's Trick or Treat Party, Phil & Franklyn's Ghoul School, Skelvin's Spooky Story Time and The Funster Halloween Show, plus a Spooktacular Fancy Dress Competition, The Alton Ancestors flash mobs on Towers Street and a Trick or Treat Trail around the theme park.
Alton Towers really has pulled out all the stops for Scarefest again this year, with special Halloween menus in several restaurants and a Scarefest Feast challenge available at each Burger Kitchen outlet, along with floodlighting of rides across the theme park which really enhances the experience of riding them in the dark. Other attractions at the park which lend themselves perfectly to Halloween include Hex: The Legend of the Towers, Duel: The Haunted House Strikes Back, and the Haunted Hollow.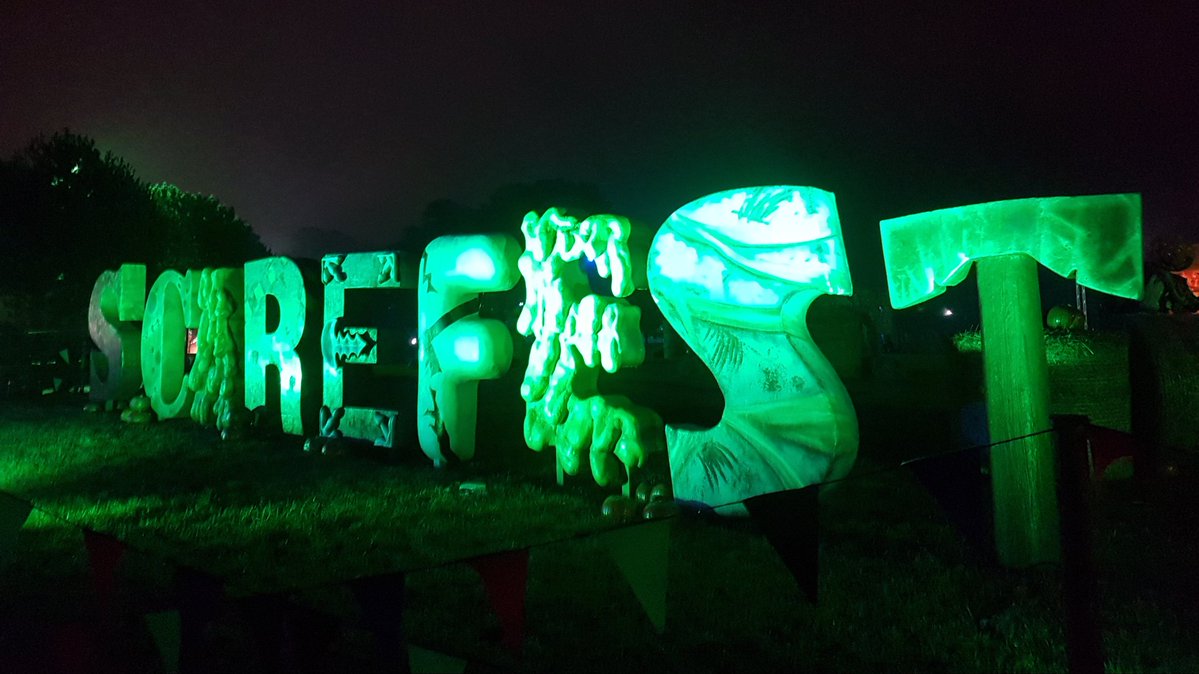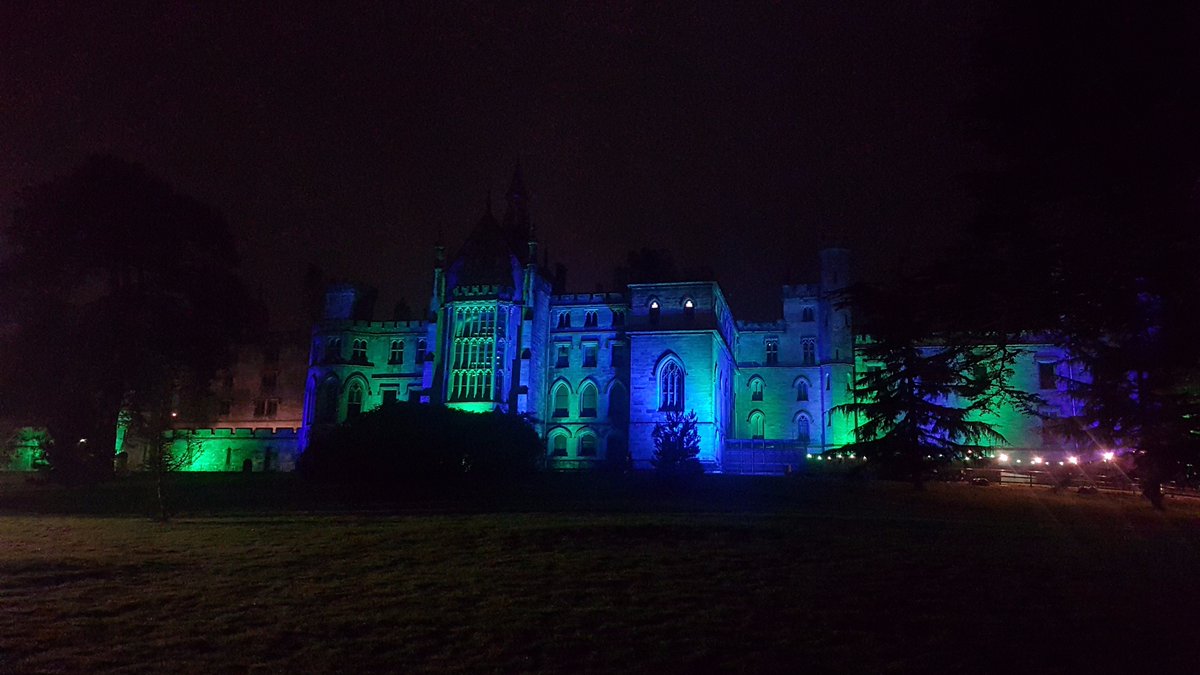 Alton Towers Scarefest continues on 14th - 15th and 20th - 31st October, with the park open 10am-9pm, so don't miss out on the ultimate Halloween experience in the UK.
Book now: