The £250,000 ride, made by Italian manufacturer Zamperla, takes visitors on an adventure onwards and upwards to the lofty heights of 1.5 metres with a maximum speed of 5.5 RPM, a perfect ride for the whole family to enjoy. Families will get to enjoy extensive views of the park from the ride's highest points, the perfect opportunity to plan which ride is next!
8 gondolas will each accommodate 4 children or 2 adults and a child, for a 2 minute ride, allowing approximately 500 guests per hour. The ride is based on the the fifteenth episode of the sixth season. Maithwaite Satation will serve as a backdrop to the new ride, featuring Thomas and Friends™ characters from and a photo opportunity.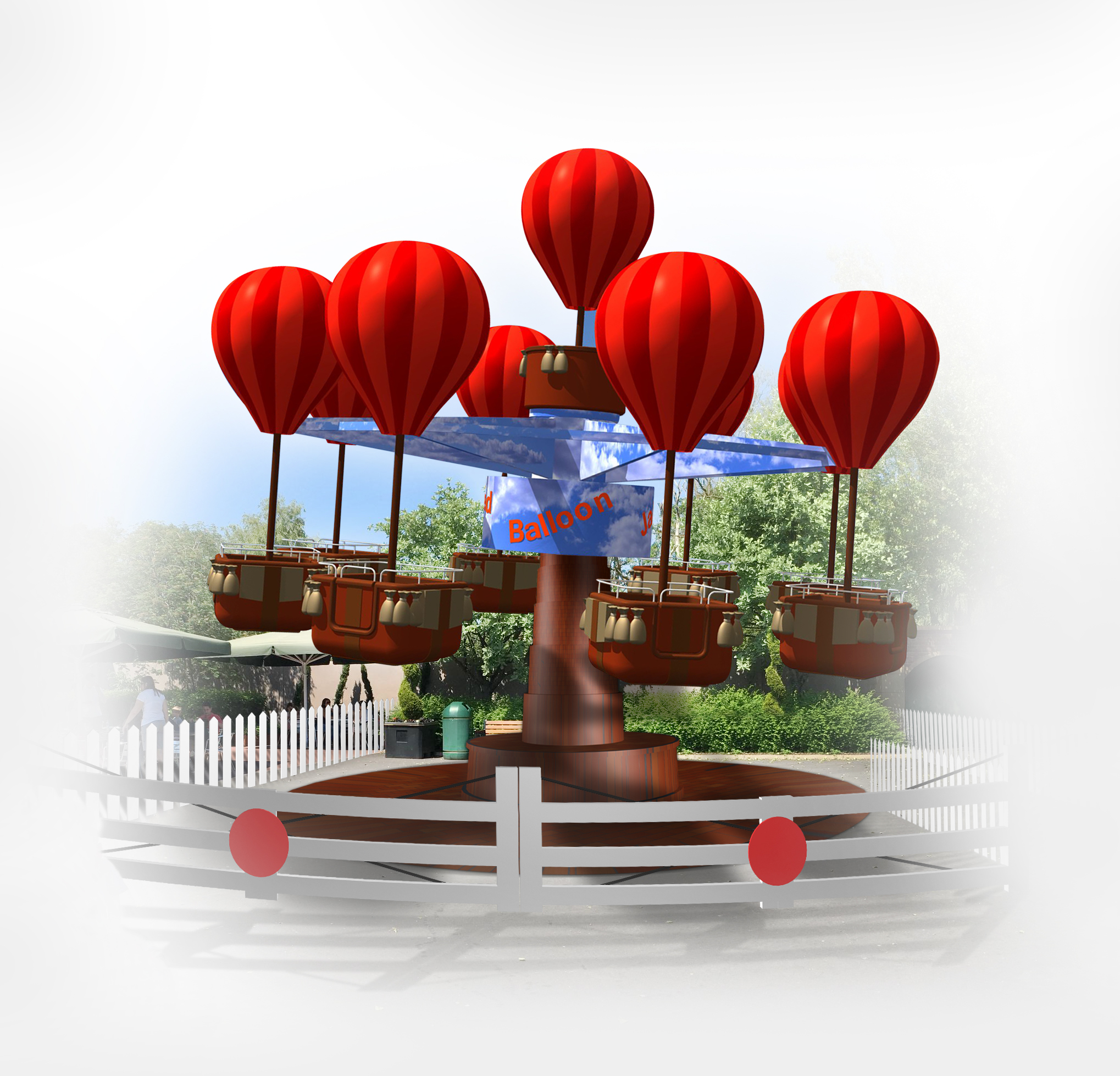 The successful multi-million pound Thomas Land was launched in 2008 and recently underwent a £2.5 million expansion, cementing its status in the hearts of UK families. The well themed attraction ensures visitors of any age are immersed in Thomas and Friends™ fun from the moment they step in the gates.
For those who want to plan a Thomas filled staycation, the Drayton Manor Hotel also extends the fun from Thomas Land into its halls with special themed rooms and a 'Stay and Play' package, perfect for those young and old locomotive enthusiasts!
William Bryan, Managing Director of Drayton Manor said:
"This is another exciting step in Thomas Land's progression. We are always looking for new ways to excite and entertain our visitors and James and his Red Balloon seemed the perfect addition to our family of rides. James is the ideal ride for the whole family to enjoy and will act as a great stepping stone for those little ones looking for their next, thrilling experience and we are looking forward to welcoming new and returning visitors once we open for the season."