It will be in direct competition with major UK theme parks and will rival Disneyland, with an estimated 50 rides and attractions based on many popular brands from film and television.
The project would include not only a theme park but several hotels and Europe's largest indoor waterpark. It is expected to attract on average 40,000 visitors per day and create around 33,000 jobs.
Potential themed lands at the park include Adventure Isle, Land of Legends, Cartoon Circus, Starfleet Command, Action Square, Port Paramount and Entertainment City.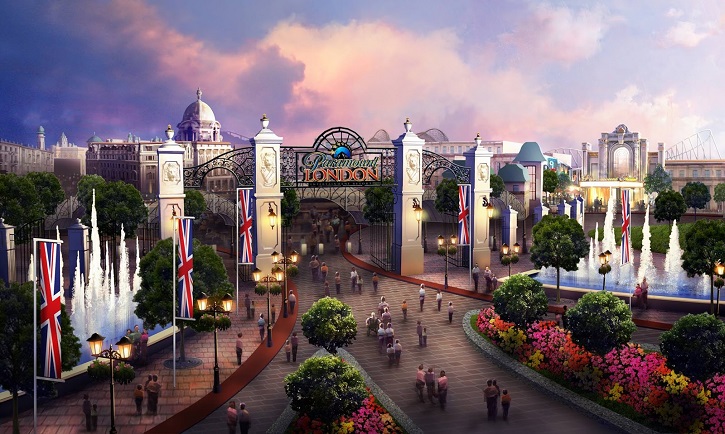 An agreement with Paramount Pictures, the oldest major Hollywood movie studio, allows the Resort access to a library of films including iconic movies such as Mission: Impossible, Star Trek, The Godfather and The Italian Job.
In the last few years BBC Worldwide, Aardman Animations and the British Film Institute have all signed agreements with London Paramount, with intention to explore the right mix of British television, film and talent to entertain visitors.
The arrangement with the BBC means some of the best loved and celebrated programmes and characters to appear on British TV in recent decades could be brought to life at a world-class entertainment destination.
Aardman is one of the UK's leading animation studios, having produced a number of award winning feature films and TV series including Wallace & Gromit and Shaun the Sheep.
The British Film Institute will be the key cultural adviser to the project, providing strategic input on how British films and talent can be best incorporated into the Entertainment Resort.