Ladybirdoline and The Magnifitorium are already open, with Flight of the Giant Peach and Aunt Spiker & Sponge's House opening later this year.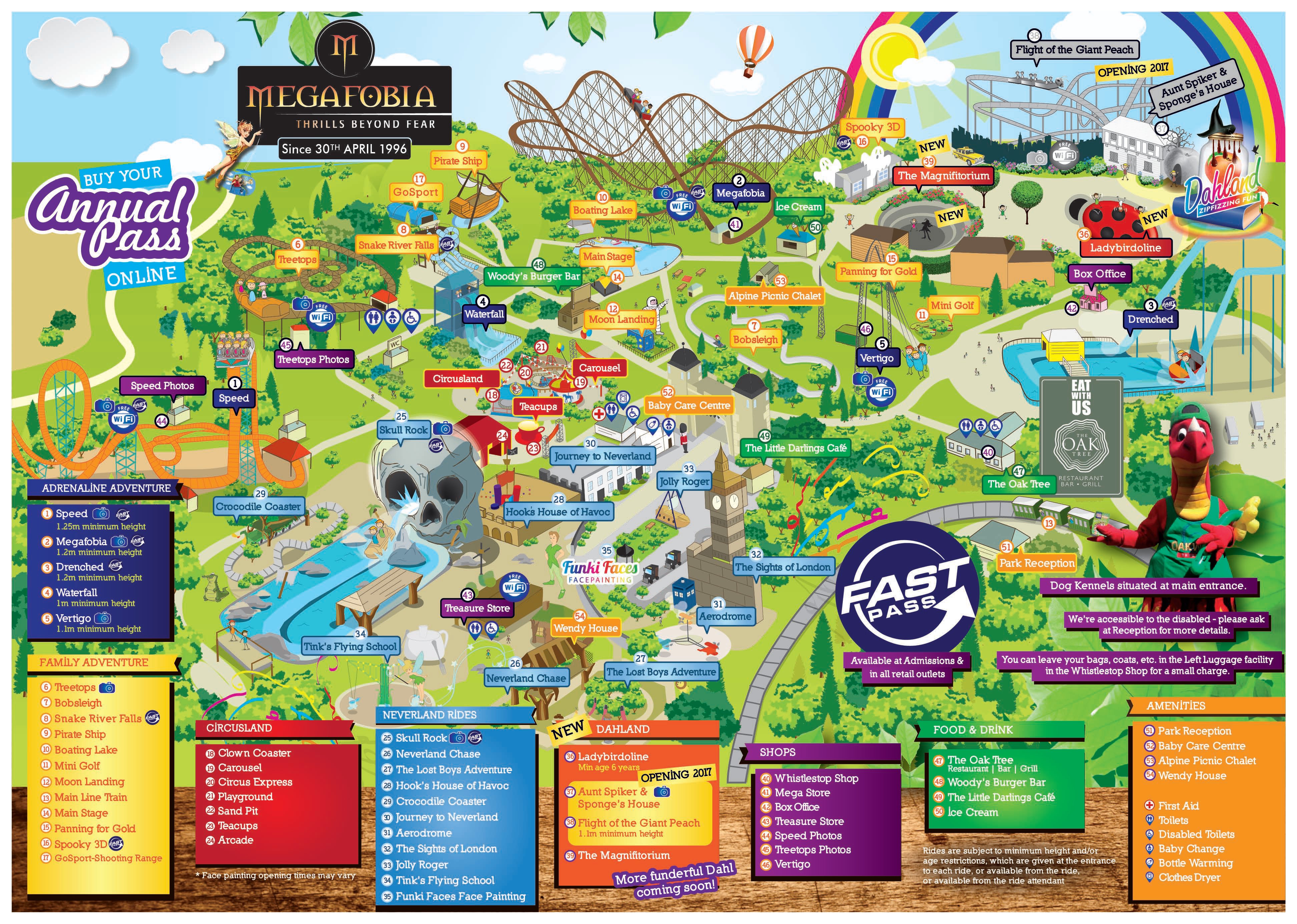 Flight of the Giant Peach
Climb aboard the oversized Ladybird or Grasshopper trains, and take to the skies on a journey from Dover, England to New York, America. It'll be fast, twisty and bumpy along the way, so hold on tight and watch the world pass by.
Ladybirdoline
Hop on The Ladybirdoline, and bounce the day away on your very own trampoline. The giant ladybird is just waiting for you to bounce on by.
Aunt Spiker & Sponge's House
Enter through the giant peach into the dark world of Aunt Spiker and Aunt Sponge. This walk-through attraction also provides the entrance to Flight of the Giant Peach, however there is a separate exit for those not wanting to ride. Look out for some popular characters as you pass through the house.
The Magnifitorium
Head on down to The Magnifitorium located downtown in New York for live shows, character appearances and performances! The schedule changes daily, so keep an eye out for information boards in the park for more information.