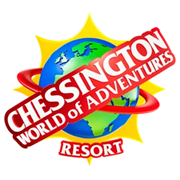 Chessington World of Adventures Guide
Latest News
The Gruffalo joining Chessington in 2017

Chessington World of Adventures has now confirmed that The Gruffalo will be joining the theme park in 2017, which follows months of speculation and recent clues.

The Gruffalo, who's known as one of the UK's best-loved children's book characters, has recently been spotted at Chessington World of Adventures. Standing at a whopping seven feet tall, with purple prickles all over his back and a poisonous wart at the end of his nose, The Gruffalo has made quite the entrance at the park.

Add a comment

Read more...