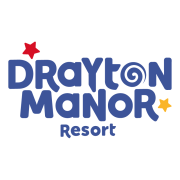 Drayton Manor Guide
Drayton Manor is the UK's largest family owned theme park with legendary rides including Shockwave, Stormforce 10 and Apocalypse. From the intense thrills on G-Force and Air Race to family fun on Ben 10 - Ultimate Mission and in Drayton Manor Zoo. It is also home of Europe's first and only Thomas Land. New for 2016, a Tamarin Trail with a variety of adorable monkeys.


News
Read the latest news stories direct from the park and the rumour mill

Rides 
Discover each themed land and read reviews of all the main attractions
Opening Times 
Take a look at the opening dates and times for the 2016 season
Ticket Prices 
Check the latest adult, child and family ticket prices and save money too
Getting There
Get directions to the park by car or see what public transport is available
Where to Stay
Take a look at what accommodation the local area has to offer
Events
There's a host of special events at the theme park throughout the year
Top Tips 
We'll give you advice on how to beat the queues, where to eat and more
What's New
Find out about the new rides for 2016 and look ahead to the future
Latest News
A Tamarin Trail at Drayton Manor in 2016

This spring, visitors to Drayton Manor can expect even more monkey business at the theme park's 15-acre Zoo, with the addition of a brand new Tamarin Trail for 2016.

The Tamarin Trail will take adventurers through beautiful planted gardens, allowing children and adults alike to come face to face with a troop of mischievous monkeys. During the trail adventure, guests will be able to get up close and personal with the cute and inquisitive Tamarins and Marmosets, including the White Lipped Tamarin, Red Handed Tamarin, Emperor Tamarin, Cotton Top Tamarin and the Common Marmoset, housed across eight different enclosures. 

Add a comment

Read more...