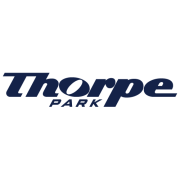 Thorpe Park Guide
Thorpe Park is the UK's most thrilling theme park with great rides including Slammer and Tidal Wave alongside fantastic roller coasters, 10-looping Colossus, the heart pounding Nemesis Inferno, launched Stealth, horror themed SAW - The Ride and wing coaster The Swarm. New for 2015, the I'm A Celebrity...Get Me Out Of Here! Maze.


Latest News
The Big Top at Thorpe Park Fright Nights

Roll up! Roll Up! Fright Nights returns to Thorpe Park with a brand new horror maze experience, The Big Top, a carnival brimming with sordid characters including adult babies, clowns, mime artists and a jack-in-the-box.

New for 2015, guests are invited to join the show as they twist their way through the brand new scare maze set in an abandoned carnival on the island's Amity Beach. Prepare for screams at the carnival, experiences include a Fortune Tellers Wagon, a mirror maze brimming with chuckling clowns and mime artists, a creepy fun house, a torture chamber, game stalls with a twist, a circus scare room and the clown's dressing room. The Carnival owners, the Figaro Bros, will greet you along your journey. Guests quickly discover this is no longer a place of laughter. Will they make it through the final encore of the Carnival show?

Read more...