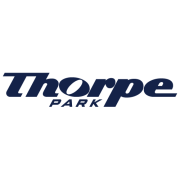 Thorpe Park Guide
Latest News
Ghost Train: Rise of the Demon in 2017

Experience an all new terrifying destination on board Derren Brown's Ghost Train: Rise of the Demon.

Take your one way ticket on a horrifying journey along the unpredictable tracks as you venture deeper and darker into the chilling depths of the unknown.

Unleashed from the dark are unseen characters, thrilling physical effects and more intense live action.

Are you brave enough to come face to face with Derren's deepest, darkest thoughts?

Add a comment

Read more...